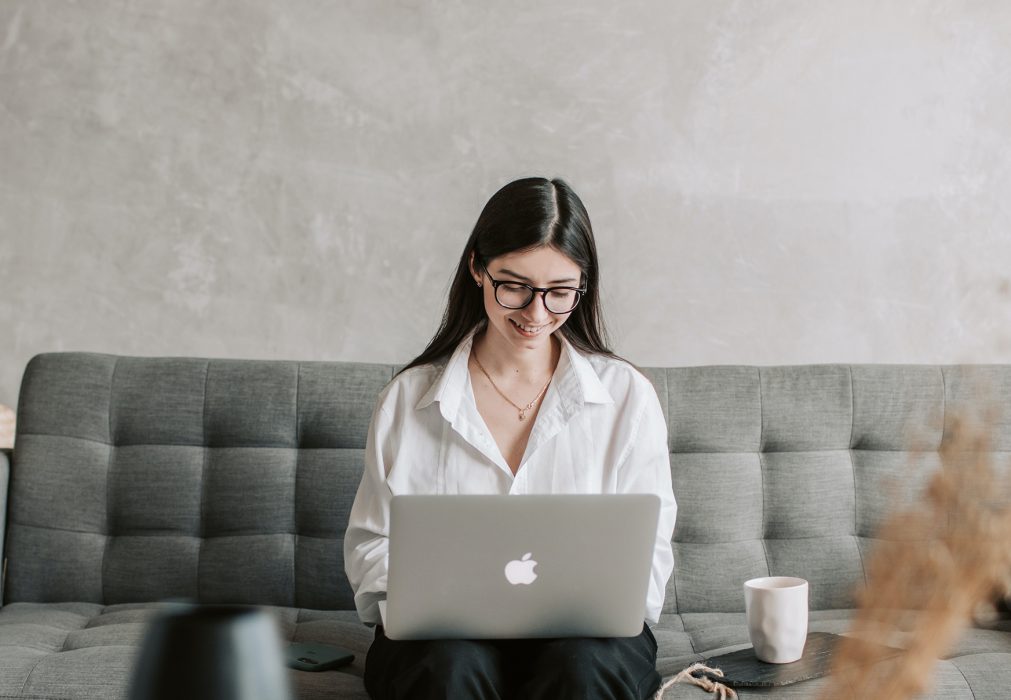 When you're part of a nonprofit, the ability to communicate online with your donors, volunteers, staff members, and the general community is integral. More people than ever before are turning to social networking sites while sheltering-in-place. Below is a brief overview of the benefits and drawbacks as well as the tips and features of each of the three major social media platforms. Understanding these platforms will help you make an informed decision about how to use these tools to support you achieving your nonprofit's goals. Email newsletters are another opportunity for online communication that we will explore.

Facebook
Facebook has the largest number of active users worldwide which will allow you to reach a large range of audiences. The age of Facebook users also trends a little higher than other platforms so it is often where organizations are able to connect with donor audiences, which can fluctuate depending on your donor demographics. If your nonprofit serves clients or members through events or holds fundraising events, even virtual events, Facebook can be a useful tool. Users are able to live stream videos so followers can participate in events from the comfort of their home. Special event listings can be created to invite people and collect RSVPs.

Facebook also offers a very user-friendly and cost effective advertisement feature. It allows you to choose a goal (such as more engagement) and create your ideal audience for your ad. For as little as $1 a day, you can reach hundreds of Facebook users every day. It is important to note that the copy and visuals of your ad should be created in a thoughtful way to ensure it will resonate with your target audiences for the best results.

To gain more organic engagement and interest, you can also create ongoing Facebook stories that will be available at the top of your followers' pages for 24 hours. Creative content in stories is a way to keep your donors, volunteers and clients informed on what is happening in your organization and can help you stay top of mind.

Instagram
Because Facebook owns Instagram, users are able to post to both of accounts simultaneously and any ads that run on Facebook can run on Instagram too. Instagram also has a similar 'story' feature to Facebook, though it has the additional functionality of creating 'story highlights' from stories you've posted in the past and make it even easier for people to find the information they need. Story highlights are linked to your profile and are often grouped under a similar theme, like FAQs, Wellness Tips, Member Stories, and any other themes that are relevant to your organization. Like Facebook, you can go 'live' on Instagram as well.

A drawback of Instagram is that you cannot add links to your posts. The only place you can add a link to a website is in your bio. This can make it more challenging to advertise events (without a ticket link) and make posts about donating to your cause.

Organizations who will most benefit from using Instagram are those who are focused heavily on reaching the millennial generation. It is important to note that to succeed in this platform, images shared must be engaging and high quality so it is important to evaluate your capacity for producing images before committing to using this platform.

Twitter
While Twitter only has about ⅓ of the monthly active users as Instagram, tweeting is still a very quick and efficient way to get information out. It is easy to post and repost other tweets and its profile/bio feature looks similar to Instagram's.

The main benefit of Twitter is, while Facebook and Instagram allow you to add hashtags to your post, adding hashtags to a tweet allows it to be easily discovered by accounts that don't follow you. This is the easiest way to gain more followers on Twitter and educate more people about your nonprofit's goal. A quick tip for hashtags is to make them short and sweet and try to find popularly used ones if possible.

Email Newsletters
Before creating your email newsletter, it's important to decide on your goal. Newsletters can highlight many things, including relevant articles, upcoming events, testimonials, links to resources, call for volunteers or donations, etc. You can create incentives on social media to encourage followers to sign up for your newsletter and make sure that the sign up feature is prominent on your website.

If you have under 2,000 subscribers, using a website like MailChimp is free to create a newsletter template, link to your social media accounts and import your enewsletter mailing list. MailChimp also offers tools that will allow you to measure how many people are reading your newsletter and interacting with links to see what content is resonating with your audiences and which content could be adjusted. For more tips about how to make your newsletter stand out and some premade templates, visit this blog post.

In using these different online channels, it is important to note that you must be able to create engaging content in order to build an engaged audience. The quality of content matters. Determine what messages and types of content will represent your nonprofit well. Keep the interest of your followers with a majority of engaging (fun, motivating cause strong feelings of affection or compassion, shareable and likeable), and the remaining about 16% of your posts should be practical tips and promotional for your organization. Free photos can be found on sites like Unsplash or Pexels. If you need to create a more custom designed image, free sites like Canva are a great resource. If you're creating your organization's first social media account, it is often recommended to start with Facebook and then expand to Instagram and/or Twitter depending on your specific goals. 

Now that we have explored outward facing communication channels, don't miss out on our next workshop in our free Technology series focused on Zoom, Slack and Microsoft Teams. To register, visit our workshop page.