These smart, passionate, and engaging individuals share our mission to guide nonprofit organizations in achieving their goals with support and expert resources. They share their expertise and time to provide consulting, lead workshops, and enhance Spokes' services. It takes many hands to keep Spokes turning. These are the people that have invested their time in helping our community's nonprofits grow.
---
Staff
Michael Simkins, Ed.D.
Executive Director/CEO
Michael has been a member of several nonprofit boards and served as board secretary, treasurer, and president. He is no stranger to Spokes having started his relationship with us in 2011 taking workshops and then going on to leading workshops, facilitating the President/Chair Roundtable, and serving as a Spokes consultant.
His professional experience spans the education and nonprofit sectors from being a school principal in Los Osos and Cal Poly lecturer to COO of a major Silicon Valley nonprofit. Currently, he is board secretary and past-president at San Luis Obispo Repertory Theatre and president of his local property owners association.
Some fun facts to help you get to know a little more about Michael include that he loves to swim, ski, and cook. Michael lives in Los Osos with his wife, Maryellen, and their "cockerdoodle" Pepper.
To connect with Michael call (805) 547-2244 or email him at michael@spokesfornonprofits.org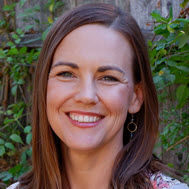 Theda Parker
Program Assistant

Theda comes to Spokes with a background in social work, having worked for local nonprofits and government organizations. After taking a career break to be home with her three children, she joined the Spokes Team in 2022 as a Program Assistant. Known for her resourcefulness, she is passionate about making connections to support service delivery for local nonprofits and finding the resources to make that happen. She currently serves in key roles for two nonprofits.
Theda earned a Bachelor's Degree in Psychology from Cal Poly San Luis Obispo and a Master's Degree in Social Work from Fresno State University.
Jim Dorf
President
Jim is a native New Yorker who was a Senior Attorney at New York City's largest municipal union before moving to San Luis Obispo. He practiced in many areas of law including bankruptcy, litigation, and trusts & estates. He has previously managed the Human Resources departments at a few local organizations (including two nonprofits) and is currently working as a consultant. In his free time, Jim enjoys his family, the outdoors, sports, and volunteering in the community. Jim feels Spokes' success impacts many important local nonprofits and he is honored to serve on the board.

Todd Mirolla
Secretary-Treasurer
Todd
is the managing director of
Prossimo
Advisors LLC and former partner with local law firm Andre, Morris & Buttery. He received his degrees from the University of Southern California and practiced law for 32 years. He also served as an adjunct Professor of Business Law at Cal Poly, San Luis Obispo.
Jeff Franklin
You could say that Jeff is a kid at heart — he loves anything that he can do with his girlfriend, Jessica, and their four awesome kids. But Jeff has another side as well – a superstar techie side. At 15, he built his first computer system and later went on to study electrical engineering in college where he worked as an automotive installation technician. And now, as CIO, he brings not only technical cred but also excellent customer service skills to his role at CIO Solutions. Jeff appreciates that Spokes supports many of the nonprofits that he works with every day. Serving Spokes helps him give back to several of his own customers, while at the same time, making a bigger impact than he could do on his own.
Lesley Santos
Lesley began her career as a development officer and grant writer for the California ScienCenter and Menlo College. She continued her work as the Community Relations Manager for Adobe Systems, Inc., where she was responsible for the company's corporate philanthropy and community relations programs including their cash, in-kind and employee volunteer grants programs. After moving to San Luis Obispo and taking a career hiatus to focus on her young daughters, Lesley joined Spokes' predecessor organization, the Nonprofit Support Center (NSC), and founded Spokes in 2011. She is presently the Agency Business Consultant at Farmers Insurance. Lesley earned her undergraduate degrees from the University of Southern California.
Gillian Cole-Andrews
Gillian is Director of Communications and Resource Development at People's Self-Help Housing. Previously, she led both the Dunes Foundation and Pacific Conservatory for the Performing Arts Foundation at Hancock College. She received her education in England at Plymouth and Royal Military Academy Sandhurst. She has served the British and U.S. governments in Europe and the Middle East and volunteers with women-led microenterprises.