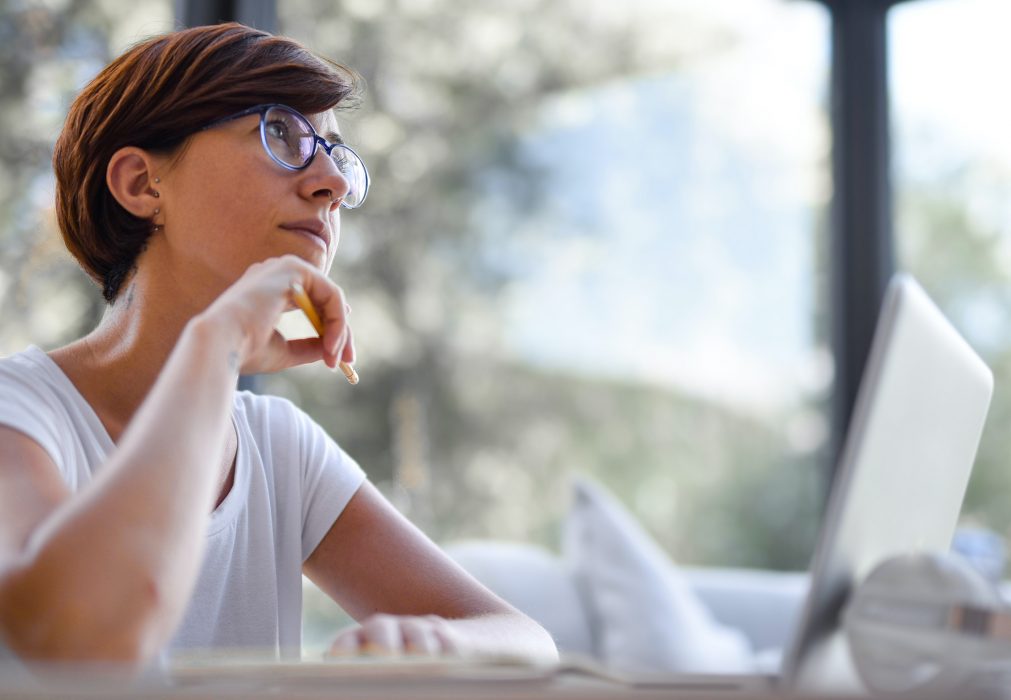 The Covid-19 pandemic has rocked the nonprofit sector and nonprofit leaders throughout the United States are now grappling with one or more of the following questions:
Can we redesign our annual fundraising event to meet our budgeted revenue goals?
If we can only host 25%-50% of our clients in our programs, can we reduce our operating expenses proportionately to avoid incurring too much debt or creating an imbalance in our administrative:program expense ratio?
Will our donors and business sponsors need to reduce their philanthropic giving? And, if so, for how long?
If many folks are paying significantly less income and sales taxes, will federal, state and county budgets, and, specifically, our government contracts and grants, be significantly reduced?
Do we have the right people able to lead our redesign efforts?
Will our community consider our mission and programs relevant to the post-Covid world?
All the answers to these questions will require significant operational changes. For some nonprofits, those changes may be so insurmountable that they may choose to cease their operations altogether. If you are leading one of these nonprofits, we want to offer you some ideas for your board to discuss before you choose to dissolve your organization.
Going Out of Business is the Goal
It's strange to hear, but, really, the goal of every nonprofit is to resolve a societal issue or fill a need so well that there is no need for that nonprofit to continue to operate. Unfortunately, most of the problems that nonprofits address are complex and cannot be solved within a single lifetime. However, no nonprofit should continue to exist simply because it does exist. Every nonprofit leader has an ethical obligation to continually examine the relevancy of the organization's mission and evaluate its impact. The crisis of Covid-19 is forcing all types of organizations to rethink why they exist and work the way they do. Competition and comparison among similar organizations has become much more pronounced. Nonprofits are no exception and there is no reason to be ashamed of having these types of conversations at the board table. Arguably, when a nonprofit's effectiveness or relevance is waning, choosing not to compete for limited resources is one of the most socially responsible decisions a board can make.
Be Strategic
Whether your goal is to stay in business or dissolve, you will need a strategic plan to guide you. Continuing organizations will most likely need a plan to help them restructure or redesign operations in response to this strange new landscape. Goals and objectives that once felt relevant and achievable at the start of the year may no longer be so. It may not be possible to start a new capital campaign or hire staff to launch a program when facing a shortfall in operating revenues. Likewise, demand for a new program may increase and make it necessary to let go of other programs due to limited resources.
Organizations that are choosing to dissolve will need strategic plans – even if they're short term – to direct how to responsibly care for employees and clients and redirect assets.
Whatever is changing for your organization, you need a clearly defined plan that is understood and implemented by all members of your team. There are several variations to the strategic planning process, however, every successful plan will include the following components at a minimum:
Vision
Mission
Values
SWOT Analysis
Goals
Objectives
Action Plan
Budget
Trying to lead your organization through the next several months without a strategic plan is like starting a cross-country roadtrip without a map.
Watch for a future blog article with more strategic planning guidance and tips.
Find a Partner
Most nonprofit leaders are well-versed in the art of collaboration with other entities including schools, government agencies, donors or fellow nonprofits. But, have you taken a moment to identify what new collaboration opportunities may exist post Covid-19? What nonprofits have specific donor or client information you need? What information do you have that might be helpful to other nonprofits? Are there products or equipment that can be jointly purchased and shared? What about room or performance space rentals? Can furloughed staff with unique skills and training be shared with another organization? Can programs working with the same audience or on relevant issues be delivered in shared spaces? How can economies of scale be created to deliver more services with less resources?
Consider Merger Variations
Sometimes the best option for creating more operational efficiency is through a form of merger including joint ventures, parent-subsidiary structures or a full-scale merger. Maybe your nonprofit no longer needs to operate as a stand-alone agency? Maybe your organization has a signature program that is aligned with another nonprofit that could "adopt" it? The key to any merger variation is to identify a partner who shares the same organizational values and strategic vision as your organization. Humility is also necessary. There can only be one board and one Executive Director/CEO. Some folks will need to step down from their leadership roles when two organizations choose to operate as one entity. For these reasons, organizations that are about to experience a leadership turnover are better positioned to pursue a merger option.
Spokes will explore the nuances of merger variations in upcoming blog postings.
Try "Hibernating"
When a partnership or merger is not possible because of your nonprofit's remote location or very unique mission-focus, but it's too challenging to continue operating efficiently and effectively while implementing social distancing guidelines, it might be time to consider "hibernating." Nonprofits must legally conduct one board meeting per fiscal year, submit their annual 990 tax filing and ensure that there is an appointed President, Treasurer and Secretary (with no President simultaneously serving as Treasurer). And, that's it. All else is negotiable. If your stakeholders understand and support your need to temporarily reduce staff and programming until a future date when the organization can expand and rebuild, then try hibernating instead of formally dissolving your nonprofit. Continue board meetings and stakeholder communications and keep your incorporation status in good standing until you're ready to ramp up again.
Nothing is Forever
Remember, you can change your organization now – and change it again, later.
Make the best decisions you can with the information you have at this moment and take one strategic step at a time. If you gain more information and realize a different decision is needed, you always have the privilege to re-launch old programs, end joint ventures, reorganize or start a new nonprofit! Always act in the best interest of your clients and communities and you will never make a poor decision.