SITUATION

Since its inception in 2007, Bucket Busters, a for profit organization headquartered in San Luis Obispo, CA, has been nonprofit-minded, raising funds for and offering music scholarships to students who otherwise could not afford the opportunity. As music courses have progressively diminished from school curriculum, Music Motive Director and Owner, Steve Hilstein, envisioned turning Music Motive into a nonprofit organization and bring music back into Central Coast school systems.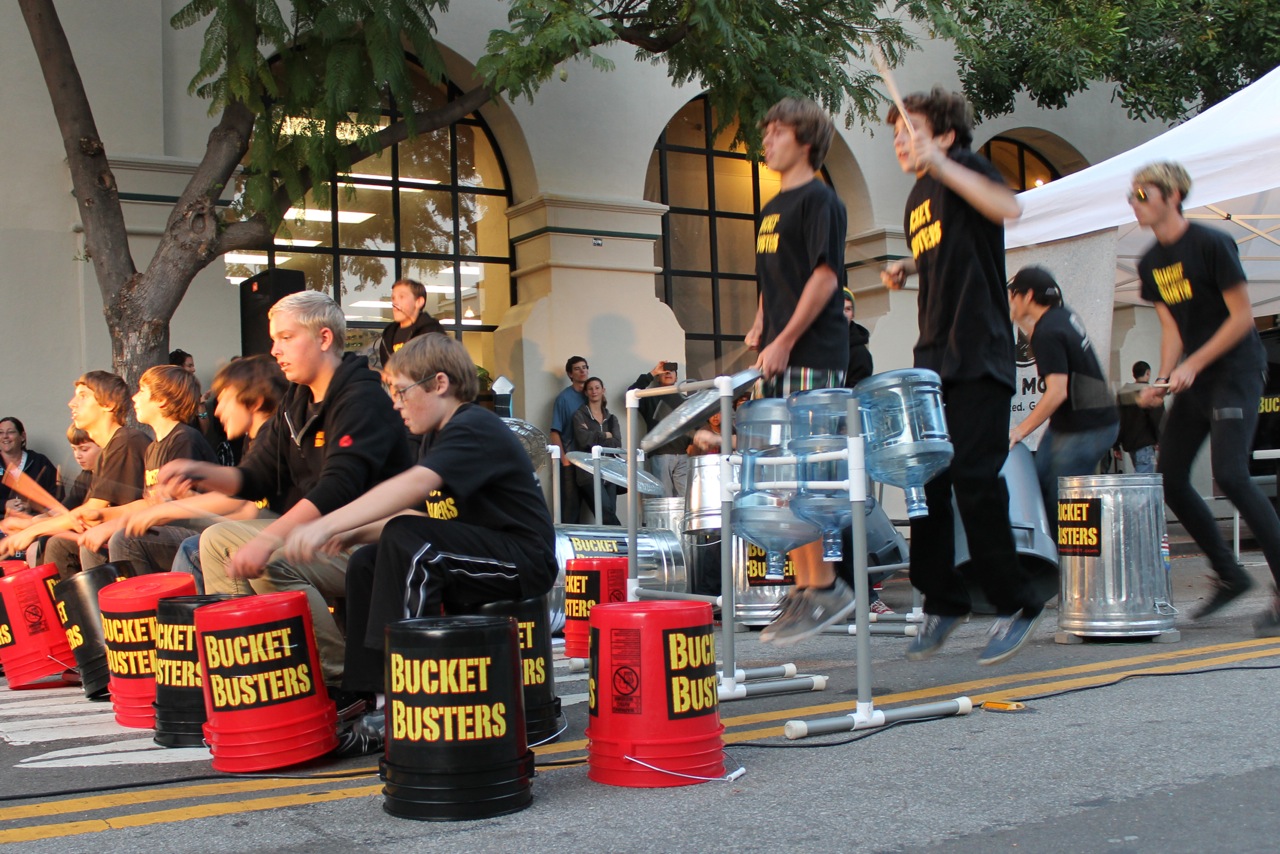 ACTION TAKEN
Steve met with Spokes in summer 2013, to discuss the steps to become a nonprofit. After meeting with Music Motive and learning its organizational structure, current situation and vision, Spokes encouraged Steve to first consider collaborating with other nonprofits already in existence. After learning there were local nonprofits working hard to bring essential services, like music, into schools on the Central Coast, Music Motive shifted course and decided to partner with existing nonprofits for a stronger impact.
OVERALL RESULTS
By working collaboratively with nonprofits, Music Motive…
Has partnered with Parent Teacher Associations and Organizations to bring visual arts (in the form of drumming, guitar, singing, and drama) to every Central Coast school district.
Provides qualified families with an 80% cost savings for after-school music programs and private lessons.
Started a new drama class with the nonprofit San Luis Obispo Little Theatre.
Partners with the nonprofit Rita's Rainbows so that donors can make tax-deductible contributions that bring free classes to under-privileged students.
Continues to see an increased interest in music from students.
MEANINGFUL & IMPACTFUL
"Many years ago a single mom came into our shop with her son who really wanted to take drum lessons, which were not offered in schools anymore. I wanted to come up with a way for kids to take lessons even though they couldn't afford it. Thanks to Spokes and dedicated nonprofits, we're doing that now."
~Steve Hilstein, Executive Director, Music Motive, San Luis Obispo, CA