Spokes Board Academy
Tuesdays, 11:30 AM to 12:30 PM
February 15-March 29
online in Zoom
Do you have the tools to make your board service successful? Are you seeking clarity about your role as a board member? Would you like to serve as a board member but aren't sure how to get started?
Whether you are just starting board service or have served for years, we're here to make your experience easier and more rewarding. Start with Spokes Board Academy and develop the skills critical to excellent board service. Board Academy 2022 will take place in a series of weekly, one-hour meetings online beginning Tuesday, February 15 at 11:30 AM and continuing on consecutive Tuesdays through March 29. The official schedule is as follows:
February 15: Board Basics
February 22: Insurance and Risk Management
March 1: Governance
March 8: Legal and Ethical Matters
March 15: Banking and Finance
March 22: Fundraising and Resource Development
March 29: Maintaining a Healthy Board
Your faculty will include, among others: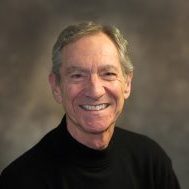 Michael Simkins, Ed.D.
Michael has been a member of several nonprofit boards and served as board secretary, treasurer, and president. His professional experience spans the education and nonprofit sectors from being a school principal in Los Osos and Cal Poly lecturer to CEO of a major Silicon Valley nonprofit. Currently, he is past president at San Luis Obispo Repertory Theatre, president of his property owners association, a director of the SLO Ski Club, and Spokes' Interim CEO.
Gillian Cole-Andrews, CFRE.
Gillian has years of experience in nonprofit fundraising including serving as the Executive Director of both the Dunes Center and the Pacific Conservatory for the Performing Arts Foundation (PCPA). Educated in England at Plymouth University and at the Royal Military Academy Sandhurst, her career has seen her serving both the British and United States governments in Europe and the Middle East. Currently, Gillian is Director of Communications and Resource Development at People's Self-Help Housing.
Archie Torossian
Archie is a Senior Associate in the nonprofit team at CliftonLarsonAllen, with a focus on foundations, educational, and religious entities. Starting his professional experience in a publicly traded corporation and then transitioning to the field of assurance, Archie brings a unique perspective to all his engagements. He has over six years of experience in the field of accounting and has been licensed as a Certified Public Accountant in the State of California since July 2015.
Liz Summer
Liz Summer is Senior Vice President of Business Services at SESLOC Federal Credit Union. Before entering the banking industry in 2011, Liz was a publisher of Central Coast Magazine and a financial advisor with Merrill Lynch. Upon college graduation, Liz started a career as an award-winning television news anchor and reporter. She is currently serving as Treasurer of the San Luis Obispo Chamber of Commerce. Liz has also been involved in leadership for several local nonprofits. Liz married her co-anchor, John, 36 years ago and has lived in San Luis Obispo for 26 years and raised 3 children here.
Daniel Gilman
Daniel is Commercial Risk Advisor and Shareholder at Morris & Garritano. He started his insurance career with Morris & Garritano in 2010 after graduating Cum Laude from Cal Poly with a BS in Business Administration/Finance. He excels at working with complex industries and exposures demanding tailored solutions such as construction, hospitality, real estate holdings, and industries with heavy management liability exposures. He is passionate about connecting with clients to fully understand their needs and offer them the best coverage for their unique situations. Daniel is an avid outdoorsman and spends his time exploring local trails and beaches or backpacking into the High Sierra.
Kristen Andersen
Kristen is an associate attorney with The Law Firm for Non-Profits providing a full range of legal services to nonprofit organizations. Her passion for working with nonprofit organizations began at a young age when she would volunteer at the local animal shelter. Ever since, she has assisted numerous nonprofits by donating her time and expertise in any way she can help. Kristen has a B.S. in Mathematics, a J.D. and an LL.M in Taxation Law. Kristen is a Certified Legal Specialist in Taxation law with the State Bar of California. As an attorney at The Law Firm for Non-Profits, Kristen loves that she can make assisting nonprofits her life's work.